It's getting close to the Christmas break, which means the kids will be home from school. Why not take advantage of the hot Summer weather, get the family out of the house and into the water.
Here are some activities that kids are guaranteed to enjoy.
SURFING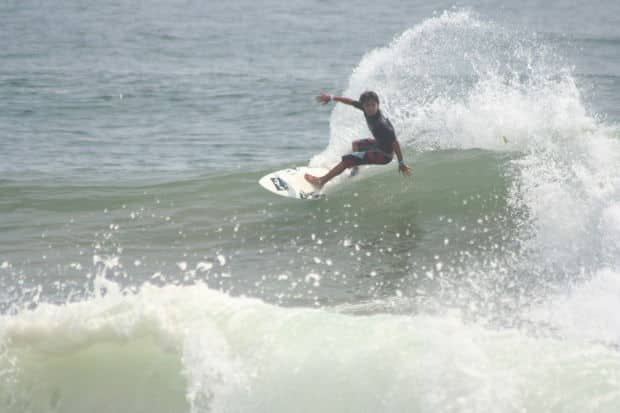 Surfing is an activity people of any age can quickly learn. The parents can relax on the beach while the kids get lessons. Kids will learn the basics on the beach - how to paddle, how to sit up and how to stand up. The fun starts when you actually get in the water and catch some waves. This is when you can really get addicted to surfing. They might fall off a few times but will definitely enjoy the feeling of catching and riding a wave. Just be prepared for the kids to want to come back and surf again.
Some great places to learn to surf include:
Noosa Heads, Queensland: features gentle waves that are perfect for learners. Head to Sunshine Beach and Main Beach for smaller waves.
Byron Bay, New South Wales: this town has a few different beaches to suit all levels of surfers, with the Byron Bay Surf School offering lessons and accommodation. Clarkes Beach and Belongil Beach are perfect for beginners.
- Mojosurf
Gold Coast, Queensland: features some of Australia's best waves with a tonne of beaches to choose from, including Palm Beach, Rainbow Bay and Duranbah Beach.
Manly, New South Wales: a ferry ride away from Sydney's CBD. Head to South Steyne for the smaller waves.
Fleurieu Peninsula, South Australia: the best place to learn to surf in the state, with small waves that are perfect for beginners. There are many beaches to pick from, including Victor Harbour, Goolwa and Port Elliot.
KAYAKING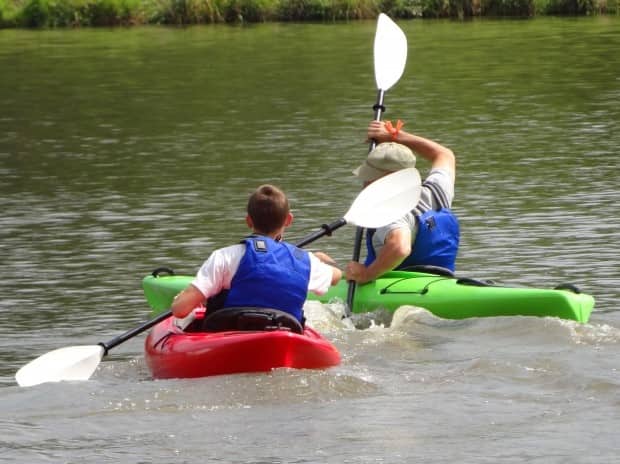 With kayaking, there are so many options of places to go - rivers, lakes or even the ocean. It's a great way to enjoy some scenery, and the kids will love splashing each other and falling in. This one is also perfect for teenagers who have a bit more energy and stamina. Families can head out on the water on their own kayaks, or simply hire them. Kayaking isn't as hard to pick up as surfing, but there are still tonnes of learn to kayak courses. There's even kayaking day tours for those who want to be on the water a bit longer. Some kayaking courses and trips include:
- East Coast Kayaking, held in Sandringham, Victoria
- Western Paddle Sports, based in Perth, Western Australia
- Sydney Harbour Kayaks which includes FREE lessons!
 SNORKELLING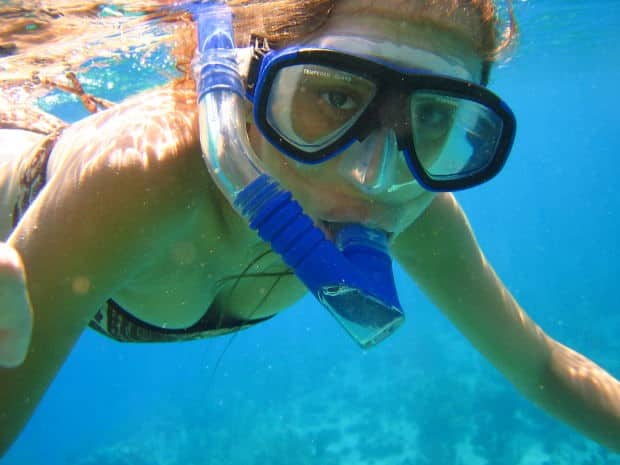 Snorkelling is definitely easier to learn than scuba diving, which makes it perfect for children. Chuck on a wetsuit, some flippers, goggles and a snorkel and you're good to go! Snorkelling allows kids to see life underwater, from starfish to seahorses to coral.
The benefit of Australia being an island means there are unlimited places to snorkel. Some worth checking out are:
- The Great Barrier Reef, Queensland: you can't make a list of snorkelling places without mentioning the Great Barrier Reef. Take a day trip around the Whitsundays where you'll get to snorkel and see the reef.
- Port Phillip Bay, Victoria: full of marine life, kids will be able to spot tonnes of different fish and sea life.
- Ningaloo, Western Australia: home to the world's largest fringing reef, this is easy access to a large coral reef. There's 500 species of fish and 300 varieties or coral to explore.
TUBE RIDING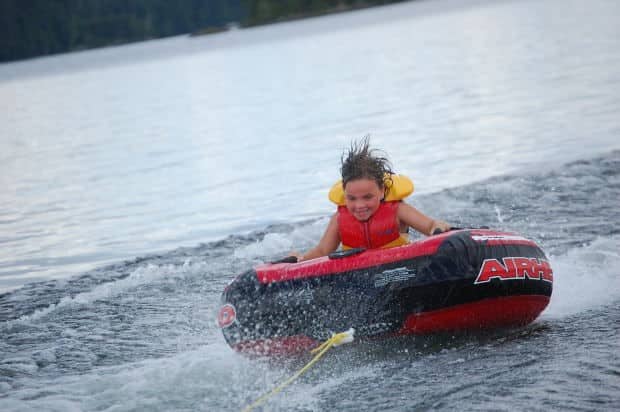 For the high adrenaline kids, no list is complete without tube riding. While the kids aren't quite old enough to drive a jet ski, just add some tubes on the back and they'll be set. All they have to do is hang on tight and enjoy the ride.
If you don't have your own jet ski or tubes, many beaches or resorts, including Hamilton Island and NQ Watersports in Cairns, will offer tube rides.
These activities are sure to keep the whole family busy and having fun these Christmas holidays.