There's nothing quite like carving up the waves in the Aussie summer. With so many awesome surfing destinations along the East Coast of Australia it was hard to narrow it down to five, but thankfully we like a good challenge. So here are our top picks for the best surfing spots up and down the coast!
NOOSA HEADS – QLD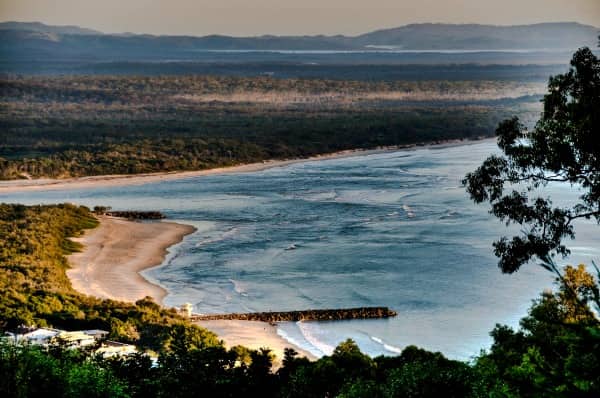 When Noosa isn't hosting the leading cultural surf event in the world, the Noosa Festival of Surfing,, it boasts some of Australia's favourite surfing beaches. The conditions are great for all skill levels, and if you have a mate who wants to learn they can book into a surfing lesson. If you  can drag yourself away from the surf there is often live music around town and a range of cafes, takeaway joints and restaurants where you can satisfy your hunger. You can keep an eye on the surf on Coastal Watch.
GREENMOUNT AND SNAPPER ROCKS, GOLD COAST – QLD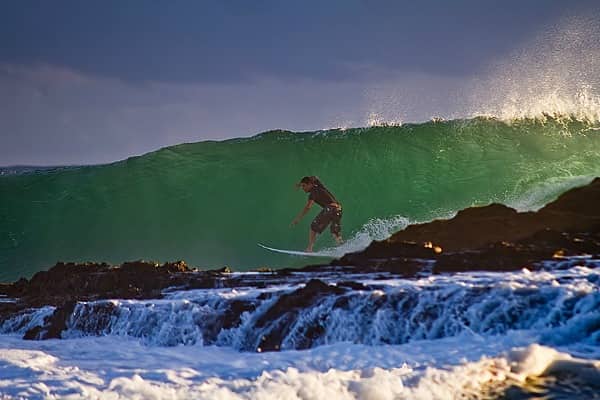 If you've ever been to the Gold Coast, you will know that you are spoilt for choice when it comes to places to surf. A couple of the finest gems in the mix are Duranbah (just below Point Danger) and Snapper Rocks. If you don't mind crowds, Snapper Rocks is the main surfing attraction of the Gold Coast – with good reason. When the conditions are just right, it's on. The swell whips up powerful, dream waves that you can ride all the way to Greenmount if no one gets in your way. If you want more space to yourself, Duranbah is a little less crowded but also offers some pretty sweet rides.
BYRON BAY – NSW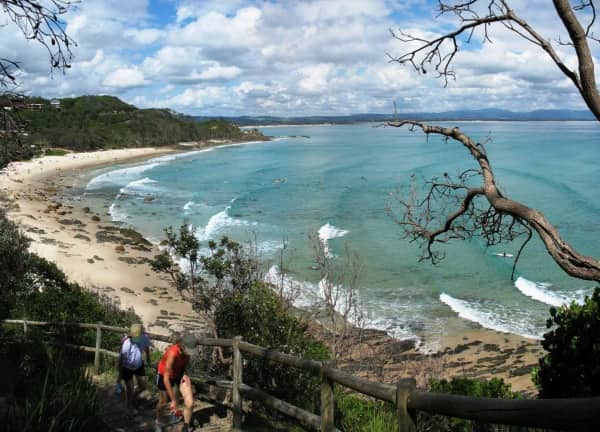 Chilled vibes, good food, great surf breaks – it's no wonder Byron Bay is favourite surf spot and road trip destination. The Wreck, Main Beach, Clarke's Beach and The Pass are just a few of gnarly places to catch some waves, but be wary of rips (particularly at The Wreck). When you're not in the surf, there's plenty to do around town, with loads of chilled out live music. Buskers and performers entertain by the beach and in cafes, and there's always plenty of interesting characters to strike up a conversation with.
MANLY BEACH, SYDNEY – NSW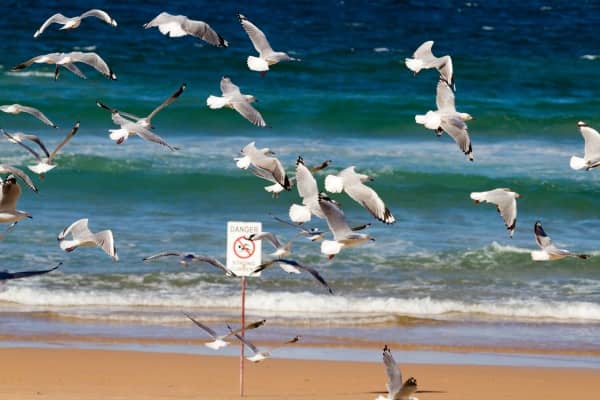 As one of Sydney's famous beaches, Manly can get pretty crowded. If you don't mind a bit of hustle and bustle you can get in on some sweet surfing action, or beat the crowds for an early morning ride. A short walk north of Manly Beach you will find Freshwater Beach, a spot that rose to fame after Hawaiian 'Duke' Kahanamoku brought the sport over from the U.S. in 1915. You can check out more Sydney beaches on Sydney.com, or have an awesome time exploring the area yourself.
TORQUAY– VIC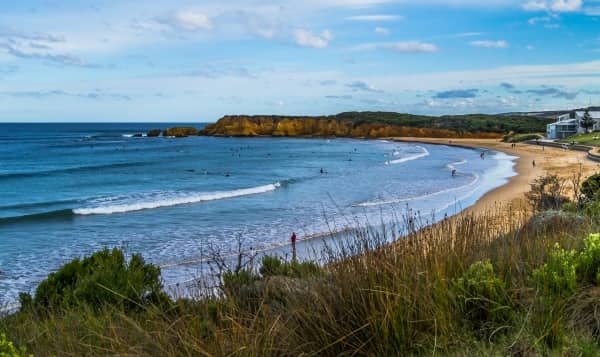 Torquay is home to some wicked swells and rich with surf culture and history. Head down to Bells Beach, host to the Rip Curl Pro Championship, to catch some surging surf and epic rides, or check out Jan Juc for something a little tamer (but still wild compared to the family beaches). If you're in the market for some new gear, seize the opportunity to browse the  iconic surf stores around town – you've got a healthy choice of Rip Curl, Quiksilver, Gash, Strapper and Rojo.
--------------------------------------------------------------------------------------------------------------------------------------------------------------------------
If you're keen for a surfing road trip, the East Coast could keep you entertained for weeks. We hope you have a chance, or many chances if you're lucky, to enjoy Australia's impressive beaches and rich surf culture this holiday season. Be safe, take your mates and have an awesome time!
Did we miss your favourite? Speak up on Facebook and we'll add it to the mix!