That's the question. No, not really. However, when it comes to working out what roof rack to suit your needs, your car and your budget, things can get confusing. Roof racks are used for all different types of items. Transporting bikes, moving furniture, cargo loading and even car surfing, (just kidding). The diverse array of transport needs we have for roof racks to fulfil is the reason there are so many options available on the market. So, we know now that suppliers provide a heap of different roof rack options to cater to different requirements and scenarios, but which ones suit you and your logistical needs? The list below delves into the finer details as to what rack is right for you. Racks on racks on racks on racks.
START WITH THE 'USE'
What are you going to use your roof rack for? Bikes? Carrying a massive kayak? A Cargo Box? More than one of the above? All of the roof racks below have attachments that enable you to carry one or more of these. We'll talk about roof rack attachments in another post, another day. When you know what you want to move think about the style, many people want to get a roof rack that matches their vehicle. Here are some options:
THE P-BAR

More or less the entry level roof rack, the Prorack P-Bar is the affordable option compatible with most vehicles. It can pack a load of up to 75 kilos if your vehicle doesn't sport roof rails. If it does, then it can rack around 65 kilos. One must remember though that the vehicle's roof rating controls how much you can put on your roof. Always check this first! The P-Bar is the perfect thing to get your car roof exploits started. Lower in cost and readily available at most car accessory retailers.
Ideal for - beginners looking for the very basics in roof racks. Perfectly suitable option for things like kayaks, canoes, lighter furniture and bikes.
WHISPBAR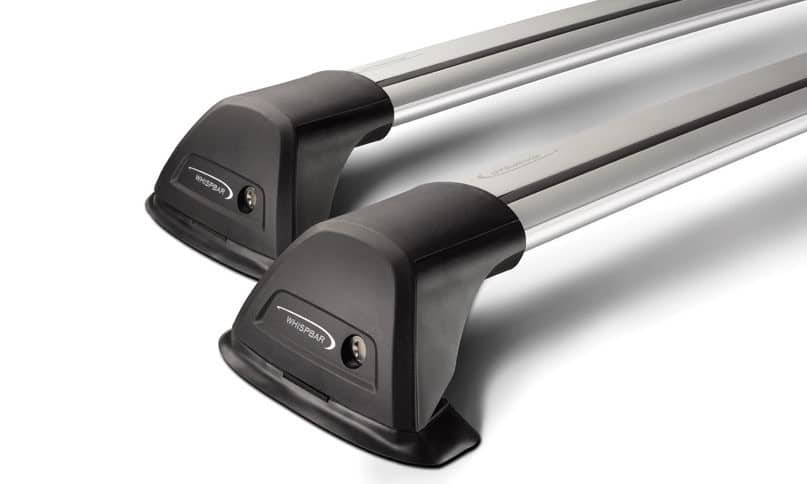 This is where we move up an echelon in the roof rack biz. Sleek design meets technological innovation to form the Whispbar. Sourcing its name from the fact it's the quietest roof rack on the market, this tranquil accessory fits the majority of cars on the market. It boasts a load rating of generally 75 kgs depending on a few variables, and is also highly fuel efficient with 70% less wind drag than other roof racks. With crisp and sharp designs, the Whispbar doesn't hinder the look of your car, but rather complements it.
Ideal for - People conscious of aesthetics and design. Heavier loads, ranging from multiple sporting and adventure equipment to mid weight furniture. A handy and affordable option that is also perfect for camping and off-road escapades.
THE WHISPBAR HD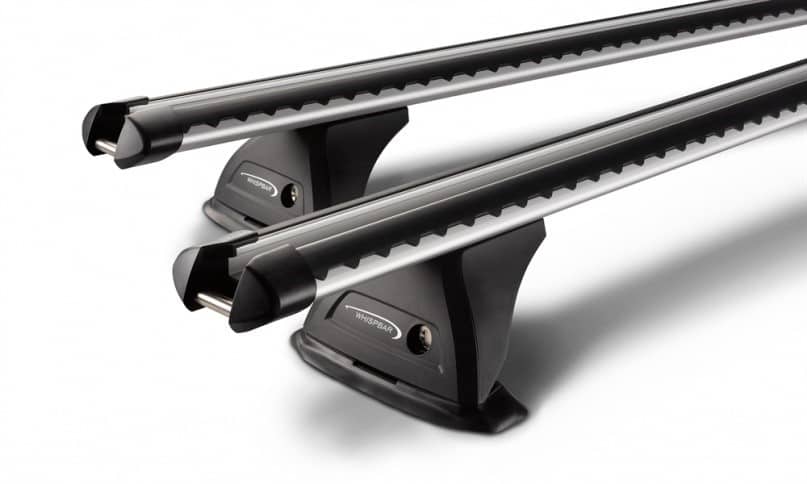 For some a heavier duty option is a necessity, the Whispbar HD packs a few more exciting features to increase the versatility of the roof of your car. The main unique difference is in the load rating, with the HD version capable of bearing up to 100 kilos (again just make sure your roof rating does as well). Given the greater weight capacity of the HD model, the grunt and durability is also increased to cater for extra burden and loads. While a beefier version, the model is still as quiet as a whispbar, pun intended, whisper*, and retains its high fuel efficiency, saving you cash when compared to alternative brands and models that have more "drag."
Ideal for - your heavier loads and a bit extra. Great for a lone piece of heavy equipment, or multiple sporting and adventure gear. Adaptable to a heap of different items, the Whispbar is the premier roof rack for all your above car, ute and SUV moving needs. The added features translate in the price, but make for the perfect addition for the keen adventurer and beaten track extraordinaire.
THE TRADE BAR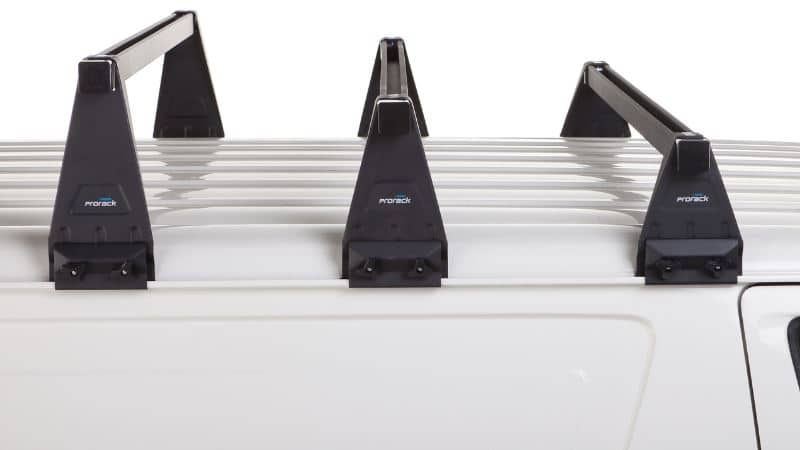 The meaning is in the title for this one. Built for tradies that need plenty of storage for equipment, material and tools. Prorack has constructed this option for the rigours of everyday construction and tradesman needs , the trade bar can hold up to 100 kilos. It's a versatile system that understands the day to day productivity needs of tradesmen and women, offering robust durability, designed to last. Versatile and flexible, they make it easy to take equipment on and off to help you get on with the job.
Ideal for - well tradies of course. Super handy, boasting a solid weight range, and also wide and spacious to provide the best option in equipment mobility and management.
LOCKN'LOAD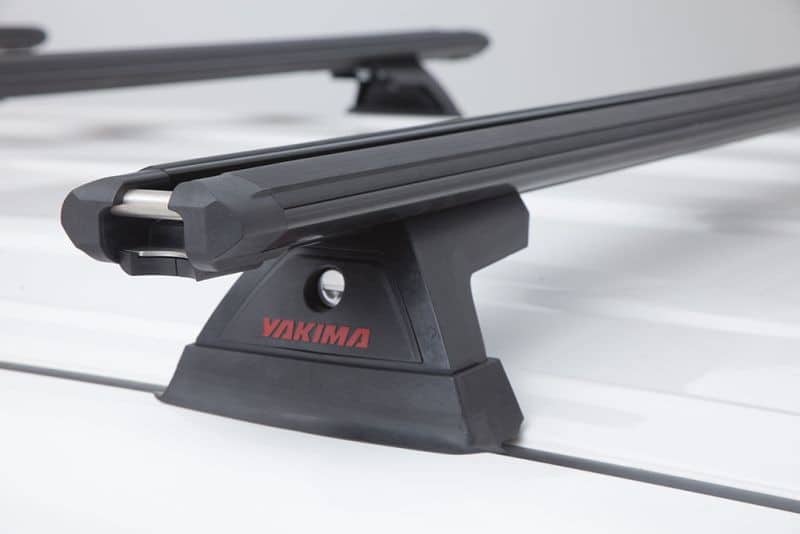 TO SUMMARISE:
These are a few of the many different roof rack options available on the market. What we have provided here will definitely cater to a broad range of transportation needs, and are readily accessible from most automotive, roof rack and off-road specialists.
Remember the critical detail of "load rating," meaning it's imperative to stick by the stipulated bar load rating to optimise safety. Maybe even more important is to understand your vehicle's own "roof" load rating. If the roof doesn't support the bar's load rating one must not overload it. Safety first!
If a heavy duty option isn't your need then let's be honest, it doesn't hurt to opt for a stylish version which can influence and even somewhat boost the aesthetics of a car.
If you're still not sure about which roof rack is perfect for you, Yakima, Whispbar and Prorack have vehicle finder applications built into their websites. Simply select your car's make, model, year and variant and you'll easily be able to find what suits your needs.